Custom-printed plastic VIP cards are great for any business interested in extending its image and marketing program by rewarding customers and employees with incentives that go along with this card.

A VIP card is the reward for your sincerity and loyalty towards a particular brand. It is the best way to get special treatment from brands and companies that value you as a customer. Interestingly, these cards can be used to for getting free access in any social or public functions and events. It gives you instant recognition and attention as well. People having a VIP card are usually given priority and they get added advantage in many every occasion and event. VIP cards are usually seen as a common bridge to make long-term ties with customers, suppliers and partners.

VIP card holders are usually very proud of the status given by the card, so make sure the card appears as valuable as can be. Andreoni offers unmatched quality and options for VIP card. Make sure to order our sample kit and compare with our competition.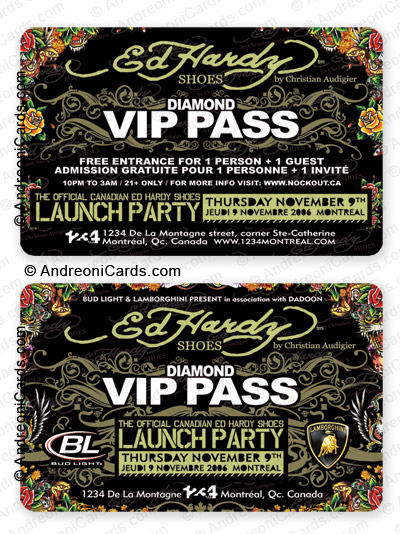 ---
Related searches: Plastic vip cards, creating vip cards, custom vip cards, vip card design, vip card printing, vip card designs .