Marketing research consistently demonstrates that retaining existing customers is easier than establishing new ones. Integral to keeping customers is providing incentives that will inspire their loyalty. Plastic loyalty cards are an excellent marketing tool for rewarding current customers and attracting new ones.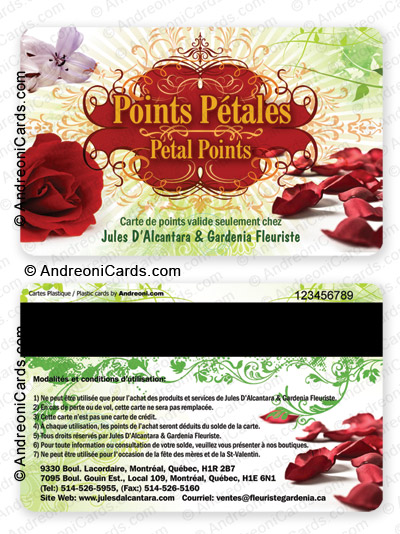 While plastic gift cards are effective at getting shoppers into stores, plastic loyalty cards ensure that those customers come back. In addition to the strengths of gift cards, loyalty programs allow merchants to:



Reward customers with points that can be applied toward future purchases or redeemed for free merchandise and services. Points may be offered as a percentage of a total amount spent or as a reward for buying specific products. For example, a beauty salon might offer points to customers who purchase items from a particular line of hair-care products.



Track customer behavior and history. Merchants can identify who their customers are, what they buy, where and when they shop, and how much they spend. Merchants can then use this information to reward top-tier clients. A golf shop, for instance, could award bonus points to thank its loyal customers.



Overcome slow sales by offering extra points on purchases made during off-peak months. A florist, for example, could print a message on the bottom of her sales receipts informing Valentine's Day shoppers that they'll earn double points on all purchases made during March and April.



Encourage customers to spend more by offering points for purchases that exceed certain amounts. For instance, a store that sells automotive parts could let customers earn bonus points when they make purchases that exceed $300.



Create special promotions, such as members-only offers. A car wash owner, for example, could provide customers with a free upgrade on every tenth car wash they purchase.


The list of applications is endless. And with today's sophisticated payment technology, gift and loyalty card programs can be as flexible and creative as the entrepreneurs who use them.



Andreonicards.com can offer you superior plastic loyalty cards that will give you everything needed to make your card one that your clients will keep. Award winning designs, printing with a full range of "extra" features and encoding for magnetic stripes at no extra cost.
---
Related searches: Plastic gift cards, loyalty cards plastic card printing, custom printed loyalty cards, loyalty rewards programs, loyalty card designs, loyalty card design, loyalty card programs.